Negli scorsi articoli vi abbiamo raccontato delle Greatest Hits anni '70 ed '80 mentre, in questo articolo, vi voglio parlare delle Greatest Hits che hanno segnato gli anni '90.
Negli anni '90 ha spopolato il genere Eurodance, che ha contraddistinto numerose canzoni: "Scatman (Ski Ba Bop Ba Dop Bop)", "Cotton Eye Joe", "Barbie Girl", "Witch Doctor" sono solo alcune parti della colonna sonora che mi ha accompagnato durante l'infanzia.
Probabilmente i nomi ora non vi diranno nulla ma, provate ad ascoltare e tutto vi sembrerà più chiaro.
Oltre a questa musica demenziale, anche artisti (dal genere leggermente diverso) quali: The Cranberries, Jarabe De Palo, Oasis, Enya, R.E.M., Red Hot Chili Peppers, Simply Red, Madonna, Skunk Anensie, hanno ampliato il panorama delle Greatest Hits anni '90.
Quando ascolto questi brani, mi ritornano a mente i chilometri percorsi in auto con i miei genitori ed altri attimi di vita.
Spero riemergano tali ricordi anche a voi, riascoltando le Greatest Hits anni '90 elencate di seguito.
1990
Wicked Game – Chris Isaak
Nothing Compares 2 U – Sinéad O'Connor (versione originale di Prince del 1985)
King of The Road – The Proclaimers
Vogue – Madonna
U Can't Touch This – MC Hammer
1991
To Be With You – Mr. Big
Stars – Simply Red
Crazy – Seal
I'm Too Sexy – Right Said Fred
Don't Cry – Guns N' Roses
Smells Like Teen Spirit – Nirvana
Caribbean Blue – Enya
How Can I Keep from Singing? – Enya
Shiny Happy People – R.E.M.
1992
Rhythm is A Dancer – SNAP!
One – U2
Would I Lie To You? – Charles & Eddie
Sleeping Satellite – Tasmin Archer
Ordinary World – Duran Duran
All That She Wants – Ace of Base
Cantaloop (Flip Fantasia) – Us3, Rahsaan, Gerard Presencer
Sweat (A La La La La Long) – Inner Circle
Under The Bridge – Red Hot Chili Peppers
November Rain – Guns N' Roses
Knockin' On Heaven's Door – Guns N' Roses (vers. originale di Bob Dylan del '73)
Come As You Are – Nirvana
Dreams – The Cranberries
Tears in Heaven – Eric Clapton
People Everyday – Arrested Development
Weather with You – Crowded House
Friday I'm in Love – The Cure
A Letter to Elise – The Cure
1993
The Sign – Ace of Base
Think About The Way – Ice MC, Campbell I.C.
The Rhythm of The Night – Corona
What's Up? – 4 Non Blondes
What is Love – Haddaway
Run, Baby, Run – Sheryl Crow
Come Undone – Duran Duran
(I Can't Help) Falling in Love with You – UB40 (versione originale di Elvis Presley del 1961)
Two Princes – Spin Doctors
Fields Of Gold – Sting
If I Ever Lose My Faith In You – Sting
Runaway Train – Soul Asylum
Everybody Hurts – R.E.M.
Run to You – Whitney Houston
I Have Nothing – Whitney Houston
I'm Every Woman – Whitney Houston (vers. originale di Chaka Khan del '78)
The Power Of Love – Céline Dion (vers. originale di Jennifer Rush del 1984)
Linger – The Cranberries
Dreams – Gabrielle
The River of Dreams – Billy Joel
Macarena – Los Del Rio
Creep – Radiohead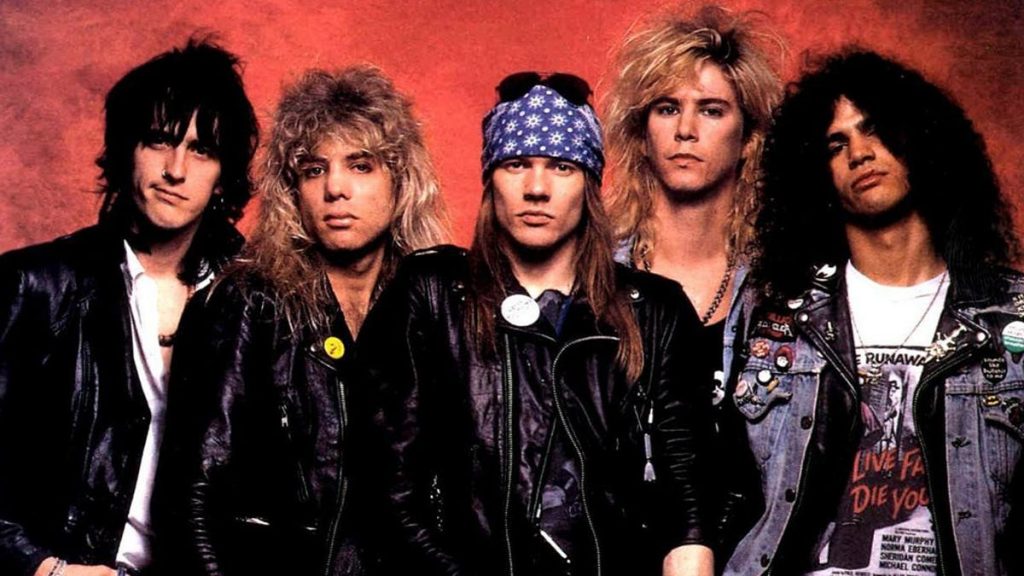 1994
Cotton Eye Joe – Rednex
Ode to My Family – The Cranberries
The Rhythm is Magic – Marie Claire D'Ubaldo
Scatman (Ski-Ba-Bop-Ba-Dop-Bop) – Scatman John
7 Seconds – Youssou N'Dour, Neneh Cherry
Love Is All Around – Wet Wet Wet (vers. originale di The Troggs del 1967)
Since I Don't Have You – Guns N' Roses (vers. originale di The Skyliners del '58)
Always – Bon Jovi
Streets of Philadelphia – Bruce Springsteen
Girls and Boys – Blur
Alegría – Cinque du Soleil
Missing – Everything But The Girl
I'll Stand by You – Pretenders, Bob Clearmountain
Live Forever – Oasis
1995
Dub-I-Dub – Me & My
Baby Baby – Corona
Lady – D'Angelo
One of Us – Joan Osborne
Be My Lover – La Bouche
You Gotta Be – Des'ree
How Bizarre – OMC
Boombastic – Shaggy
Over My Shoulder – Mike & The Mechanics
Back for Good – Take That
Never Forget – Take That
Lemon Tree – Fools Garden
Waterfalls – TLC
Wonderwall – Oasis
Don't Look Back in Anger – Oasis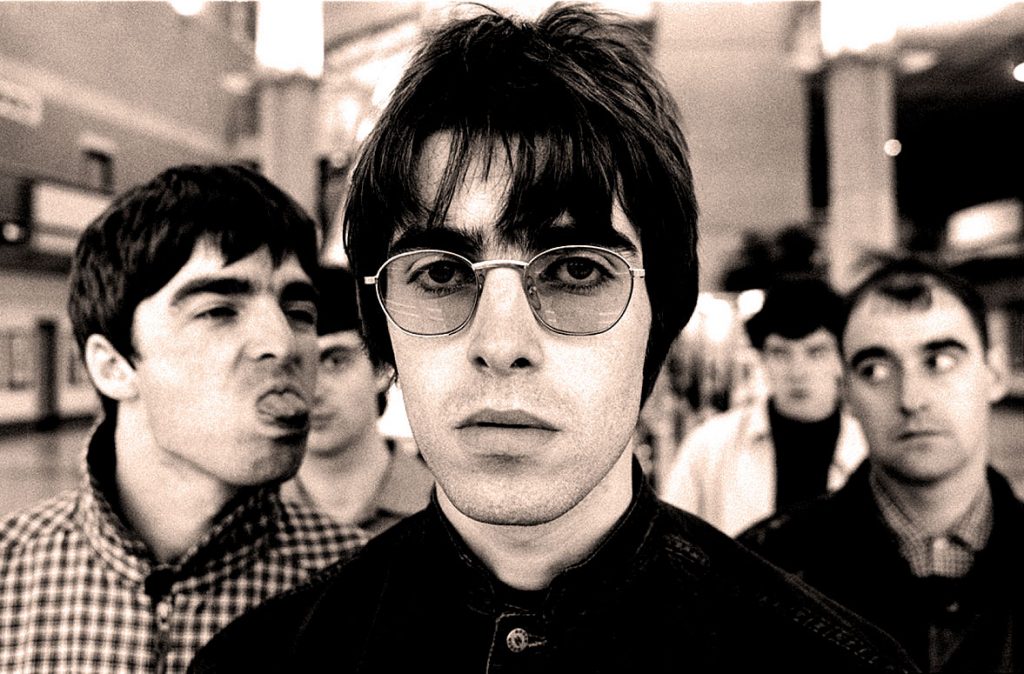 1996
Wannabe – Spice Girls
Lovefool – The Cardigans
Don't Speak – No Doubt
Virtual Insanity – Jamiroquai
La Flaca – Jarabe De Palo
Ironic – Alanis Morissette
Ameno – Era (stilizzato +eRa+)
You're Gorgeous – Babybird
If It Makes You Happy – Sheryl Crow
Breathe – Midge Ure
1997
Barbie Girl – Aqua
Stop – Spice Girls
Hedonism – Skunk Anensie
Tubthumping – Chumbawamba
Torn – Natalie Imbruglia
Walkin' On The Sun – Smash Mouth
Bitch – Meredith Brooks
Truly Madly Deeply – Savage Garden
Uh La La La – Alexia
Men in Black – Will Smith
Bitter Sweet Symphony – The Verve
Lucky Man – The Verve
She's The One – Robbie Williams
Angels – Robbie Williams
Man! I Feel Like a Woman! – Shania Twain
MMMBop – Hanson
Karma Police – Radiohead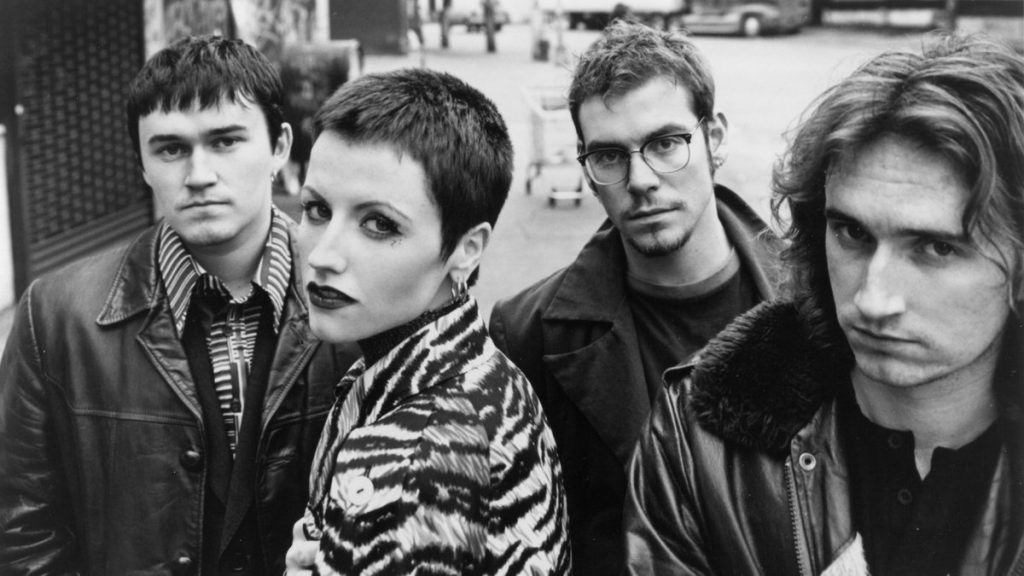 1998
Boom, boom, boom, boom – Vengaboys
Tarzan & Jane – You-Box
Witch Doctor – Cartoons (versione originale del '58)
Doo Wop (That Thing) – Ms. Lauryn Hill
You Get What You Give – New Radicals
Iris – The Goo Goo Dolls
Depende – Jarabe De Palo
Millennium – Robbie Williams
Thank U – Alanis Morissette, Christopher Fogel
That Don't Impress Me Much – Shania Twain
Believe – Cher
Angel – Sarah McLachlan
Hard Knock Life – Jay-Z
High – Lighthouse Family
1999
Blue (Da Ba Dee) – Eiffel 65
Kiss Me – Sixpence None The Richer
No Scrubs – TLC
All Star – Smash Mouth
Thank You – Dido
Her with Me – Dido
Mambo No. 5 (A Little Bit of…) – Lou Bega (vers. originale di Peréz Prado del 1950)
Californication – Red Hot Chili Peppers
Around The World – Red Hot Chili Peppers
Sing It Back – Moloko
Glorious – Andreas Johnson
Smooth – Santana, Rob Thomas
Narcotic – Liquido
Livin' La Vida Loca – Ricky Martin
What's My Age Again? – Blink 182
I Want It That Way – Backstreet Boys
Waiting for Tonight – Jennifer Lopez
Strong Enough – Cher
She's so High – Tal Bachman
Animal Instinct – The Cranberries
Just My Imagination – The Cranberries
I Try – Macy Gray
Articolo in aggiornamento…
Puoi trovare la Playlist con tutte le Greatest Hits anni '90 su Spotify.
In copertina: Whitney Houston, Wembley Arena, London, 030991 by Ian Dickson/Redferns.