Il genere musicale funk nasce a metà degli anni sessanta negli Stati Uniti da musicisti afroamericani. L'intento era quello di creare uno stile musicale ritmato e ballabile che prendesse spunto dal soul, dal jazz e dal rhythm 'n blues.
Strumenti musicali principi del funk sono il basso elettrico e la batteria che caratterizzano numerose Greatest Hits del genere.
Il termine "funk" (ed il suo aggettivo funky) nello slang degli afroamericani indica generalmente un cattivo odore, come l'odore sprigionato dal corpo in uno stato di eccitazione, quindi poteva significare "sexy", "sporco", "attraente" ma anche "autentico", cioè originale e libero da inibizioni.
Ascoltando qualche pezzo funk, noterete anche voi il "groove"; ossia la ripetizione ciclica di una serie ritmica (riff ripetitivi) che contraddistingue i brani del genere.
Pioneri del genere: James Brown, Sly Stone, Joe Tex, Ohio Players, George Clinton, Bootsy Coolins, i gruppi Parliament e Funkadelic (che danno origine al P-Funk). Successivamente con artisti quali Earth, Wind & Fire, Kool & The Gang e Jackson Five, il funk si mescola con la disco music diventando musica di massa nota in tutto il mondo.
Ecco alcune hits che vi faranno apprezzare il funk.
1970
Get Up Offa That Thing – James Brown
Get Up (I Feel Like Being a) Sex Machine – James Brown
Move On Up – Curtis Mayfield
Groove Me – King Floyd
Express Yourself – Charles Wright
1971
Maggot Brain – Funkadelic
Can You Get to That – Funkadelic
Theme from "Shaft" – Isaac Hayes
Clean Up Woman – Betty Wright
Family Affair – Sly & The Family Stone
Mr. Big Stuff – Jean Knight
Lady Day and John Coltrane – Gil Scott-Heron
Funky Nassau – The Beginning of The End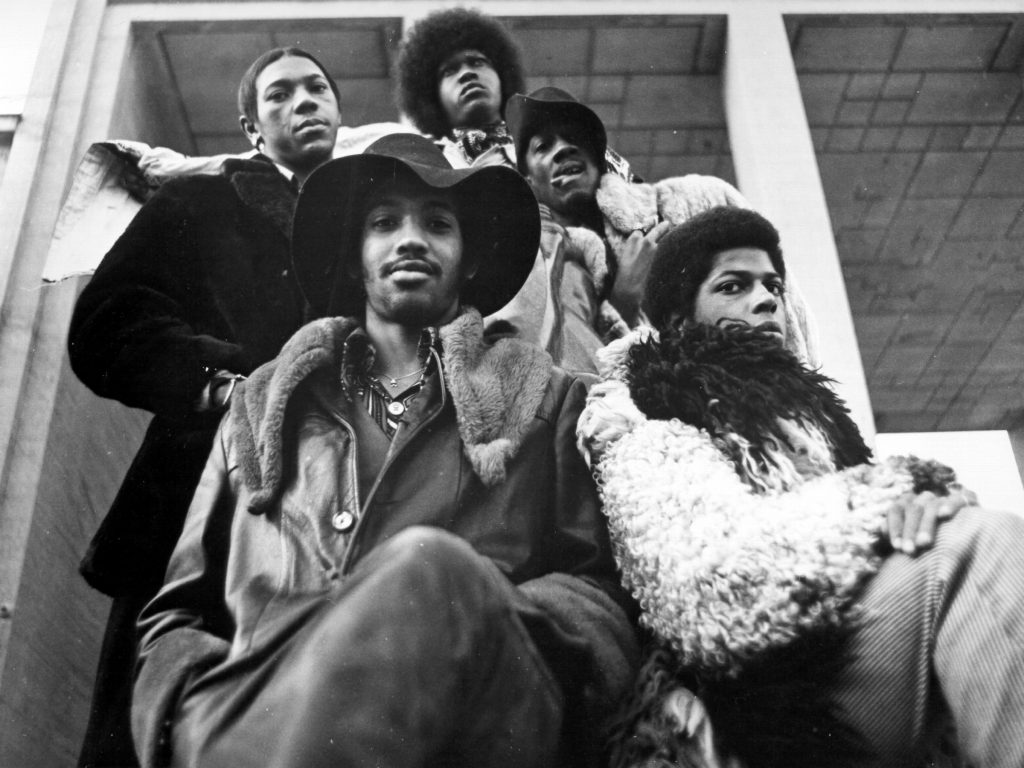 1972
Superfly – Curtis Mayfield
Across 110th Street – Bobby Womack
I'll Take You There – The Staple Singers
Who Is He (And What Is He to You)? – Bill Withers
Superstition – Stevie Wonder
Papa Was a Rolling Stone – The Temptations
Think – Lyn Collins
1973
If You Want Me to Stay – Sly & The Family Stone
Jungle Boogie – Kool & The Gang
Higher Ground – Stevie Wonder
Fencewalk – Mandrill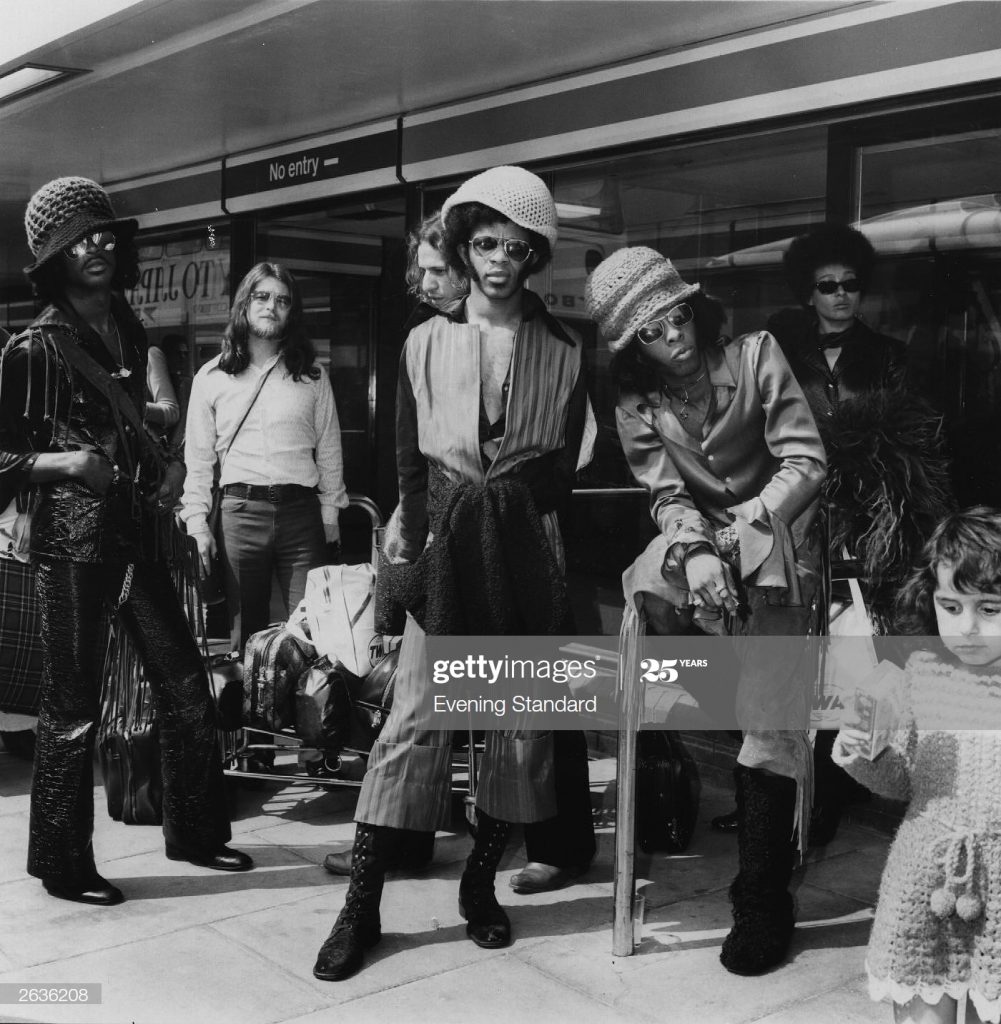 1974
Fire – Ohio Players
Do It ('Till You're Satisfied) – B.T. Express
Hung Up On My Baby – Isaac Hayes
Cissy Strut – The Meters
Just Kissed My Baby – The Meters
They Say I'm Different – Betty Davis
People Get Up and Drive Only Your Funky Soul – James Brown
Brothers On The Slide – Cymande
Inspiration Information – Shuggie Otis
Hollywood Swinging – Kool & The Gang
Tell Me Something Good – Rufus & Chaka Khan
Pick Up The Pieces – Average White Band
1975
Love Rollercoaster – Ohio Players
Low Rider – War
Shining Star – Earth, Wind & Fire
Shakey Ground – The Temptations
The Jam – Graham Central Station
Do It in Anyway You Wanna – People's Choice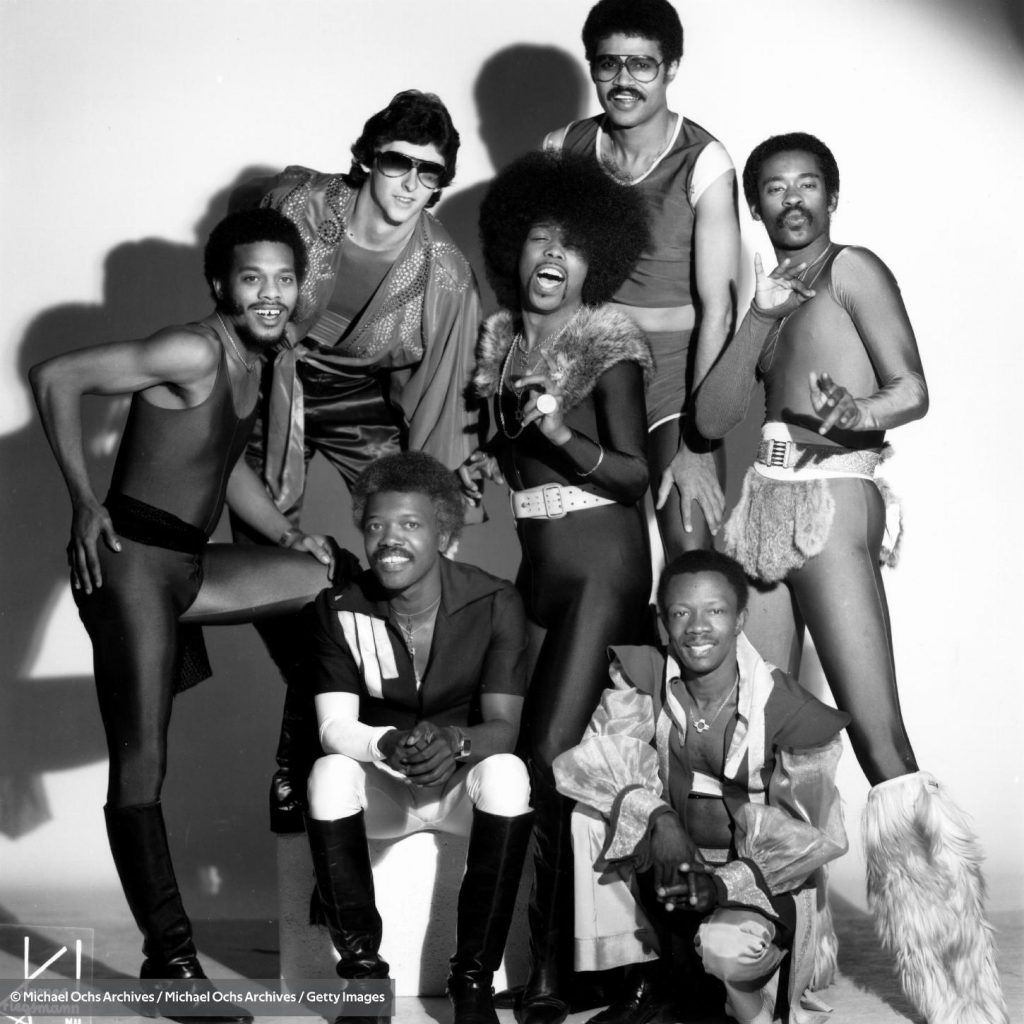 1976
Give Up The Funk (Tear the Roof Off the Sucker) – Parliament
P-Funk (Wants To Get Funked Up) – Parliament
I'd Rather Be With You – Bootsy Coolins
Movin' – Brass Construction
Dazz – Brick
Get The Funk Out Ma Face – The Brothers Johnson
Sir Duke – Stevie Wonder
I Wish – Stevie Wonder
Car Wash – Rose Royce
Play That Funky Music – Wild Cherry
I Believe In Miracles – Jackson Sisters
Doin' It – Herbie Hancock
Too Hot to Stop – The Bar-Kays
Boogie Nights – Heatwave
The Rubberband Man – The Spinners
You + Me = Love – The Undisputed Truth
1977
Brick House – The Commodores
Ffun – Con Funk Shun
Got To Give It Up – Marvin Gaye
Strawberry Letter – The Brothers Johnson (vers. originale Shuggie Otis)
Funk Funk – Cameo
Till You Take My Love – Harvey Mason
Galaxy – War
1978
Got To Be Real – Cheryl Lynn
Blame It On The Boogie – The Jackson
The Groove Line – Heatwave
I Got My Mind Made Up (You Can Get it Girl) – Instant Funk
Can't Nobody Love Me Like You Do – General Johnson
Say a Prayer for Two – Crown Heights Affair
Watchin' Out – Split Decision Band
Boogie Oogie Oogie – A Taste of Honey
1979
Just a Touch of Love – Slave
You and I – Delegation
Put A Little Love on Me – Delegation
And The Beat Goes On – The Whispers
Don't Stop 'Till You Get Enough – Michael Jackson
Workin' Day and Night – Michael Jackson
September – Earth, Wind & Fire
Do You Love What You Feel – Rufus & Chaka Khan
Make Me Feel – Ohio Players
Firecracker – Mass Production
You Can Win – Bileo
Don't Do That! – The Jimmy Castor Bunch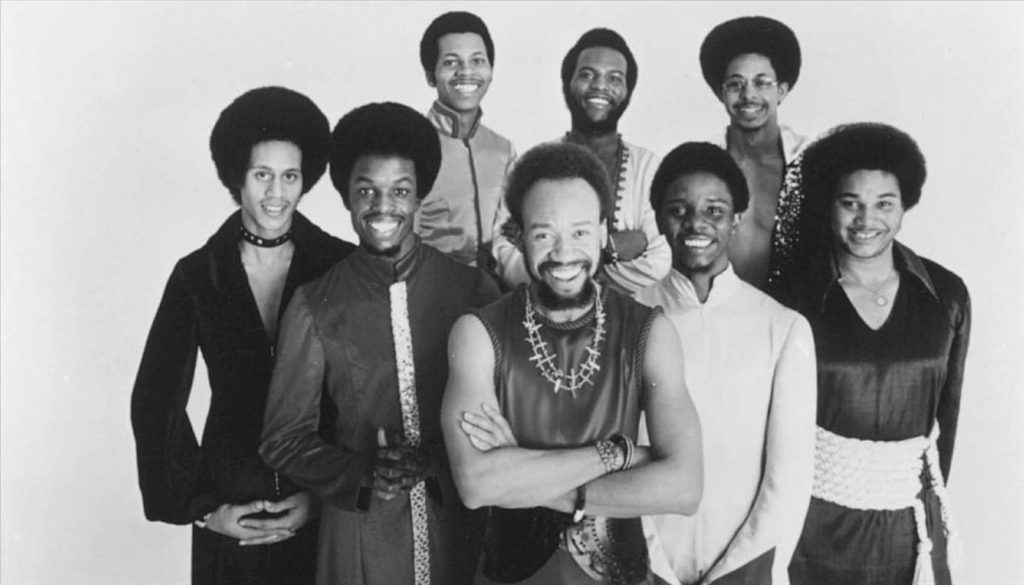 1980
Does It Feel Good – B.T. Express
Watching You – Slave
Stomp! – The Brothers Johnson
A Lover's Holiday – Change
Give Me The Night – George Benson
Yearin' Burnin' – Pleasure
We Supply – Stanley Clarke
Funkin' for Jamaica – Tom Browne
Fantastic Voyage – Lakeside
Everday Man – Lakeside
I'm Coming Out – Diana Ross
1981
Super Freak – Rick James
Give It To Me Baby – Rick James
She's a Bad Mama Jama (She's Built, She's Stacked) – Carl Carlton
Me No Pop I – Coati Mundi
If You Think You're Lonely Now – Bobby Womack
Let's Groove – Earth, Wind & Fire
Fire – Chaka Khan
Pull Up To The Bumper – Grace Jones
Controversy – Prince
Call Me – Skyy
Double Dutch Bus – Frankie Smith
1982
Atomic Dog – George Clinton
Can You See the Light – Brass Construction
Outstanding – The Gap Band
You Dropped a Bomb on Me – The Gap Band
Knock Me Out – Gary's Gang
Act Like You Know – Fat Larry's Band
Music and Lights – Imagination
Shine On – George Duke
Soup For One – Chic
I Work for A Livin' – Fonzi Thornton
Keep The Fire Burning – Gwen McCrae
There It Is – Shalamar
Girl Watching – T-Connection
A Little Love – Aurra
Dance Floor – Zapp
Let It Whip – Dazz Band
Keep It Up – B.T. Express
Love Explosion – Donnell Pitman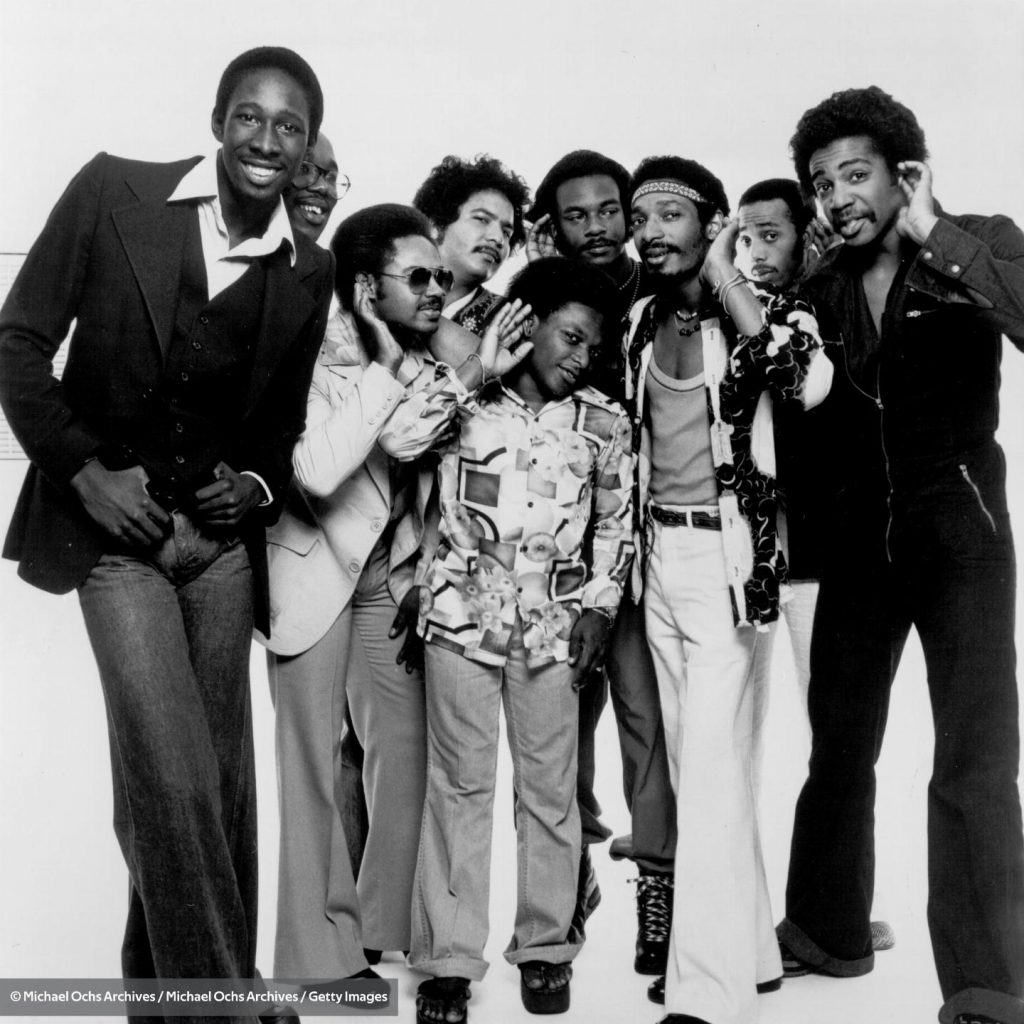 1983
I Found Lovin' – Fatback Band
Juicy Fruit – Mtume
Can't Keep My Love – Freeez
Reach Out – George Duke
1984
Change of Heart – Change
When Doves Cry – Prince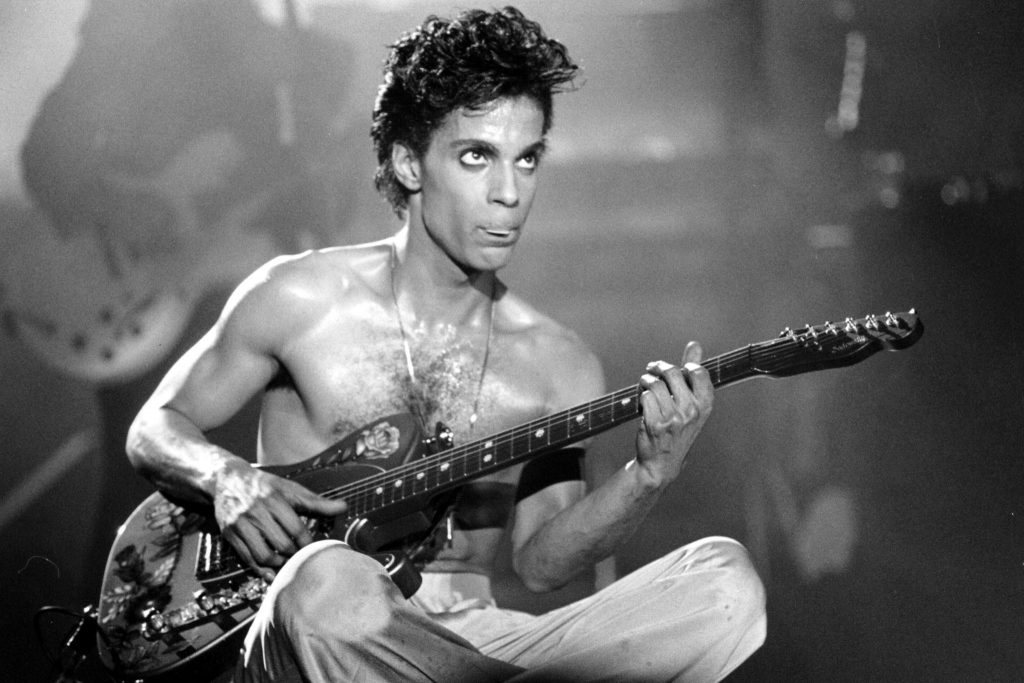 1985
1986
Big Fun – The Gap Band
Word Up! – Cameo
Midas Touch – Midnight Star
1988
Every Little Step – Bobby Brown
In copertina: Bootsy Coolins.