Premessa: per questo articolo, mi sono promessa di non metterci troppa Disco Music; nonostante la disco abbia segnato gli anni '70 (specie dal '74 in poi) ed io ne vada matta, in questo articolo sono riuscita a farne a meno (o quasi!).
Oltre alla Disco, uno dei generi più appassionanti dell'epoca è di certo il Soul; negli Stati Uniti è stato creato persino un programma musicale televisivo, dal '71 e durato fino al 2006, che faceva ballare tutta la black generation (e non) a ritmo di 70s: Soul Train.
Programma del quale avrete visto sicuramente qualche filmato su youtube.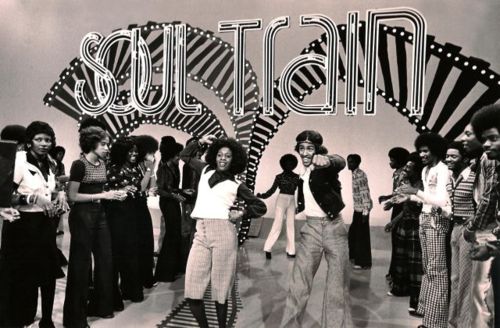 Nonostante ciò, gli anni '70 hanno segnato il successo di noti gruppi rock/alternative rock, nati nel decennio antecedente gli anni '70, che han fatto la storia della musica: Beatles, Rolling Stones, Pink Floyd, Who, Led Zeppelin, Doors e Deep Purple, per esempio.
Detto ciò, ecco a voi alcune Greatest Hits anni SETTANTA che han fatto storia.
1970
"Big Yellow Taxi" – Joni Mitchell
"Instant Karma! (We ALl Shine On)" – John Lennon ("Woman", "Imagine", "Stand By Me", "Watching The Weels", "Jealous Guy")
"ABC" – Jackson 5 ("I Want You Back", "Who's Lovin' You", "The Love You Save") 0
"Father and Son" – Cat Stevens ("Wild World")
"Let It Be" – The Beatles ("Across The Universe", "Come Together", "Hey Jude", "Lady Madonna", "Here Comes the Sun", "Twist and Shout")
"Bridge Over Troubled Water" – Simon & Garfunkel ("Mrs. Robinson", "Cecilia", "The Sound Of Silence", "The Boxer", "Baby Driver")
"My Sweet Lord" – George Harrison ("Got My Mind Set On You")
"Move On Up" – Curtis Mayfield
"Signed, Sealed, Delivered (I'm Yours)" – Stevie Wonder ("Sir Duke", "Superstition", "I Wish", "Isn't She Lovely", "I Just Call To Say I Love You", "Higher Ground")
1971
"A Horse with No Name" – America ("Ventura Highway", "You Can Do Magic")
"Family Affair" – Sly & The Family Stone ("Everyday People", "Dance to the Music")
"What's Going On" – Marvin Gaye ("Let's Get It On", "You Are Everything ft. Diana Ross")
"Stairway To Heaven" – Led Zeppelin ("Whole Lotta Love", "Immigrant Song")
"Riders on The Storm" – The Doors ("Light My Fire", "The End")
"Cry Baby" – Janis Joplin ("Me and Bobby McGee", "Piece of My Heart")
"Shaft" – Isaac Hayes
"September" – Earth, Wind & Fire ("Boogie Wonderland", "Let's Groove", "Fantasy", "Shining Star")
"Can You Get To That" – Funkadelic ("Maggot Brain", "Hit It and Quit It")
"Get Up (I Feel Like Being A) Sex Machine" – James Brown ("Papa's Got A Brand New Bag", "Get Up Offa That Thing")
"Get It On" – T. Rex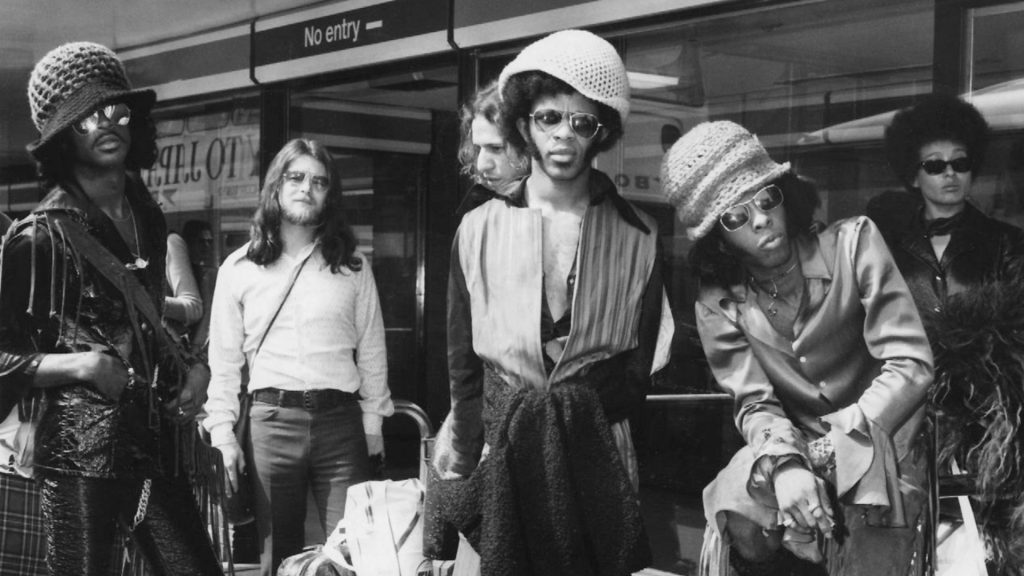 1972
"You're So Vain" – Carly Simons
"Listen To The Music" – The Doobie Brothers ("Long Train Runnin'")
"Walk on the Wild Side" – Lou Reed ("Perfect Day")
"Lean On Me" – Bill Withers ("Lovely Day", "Ain't No Sunshine")
"Old Man" – Neil Young ("Alabama", "Heart of Gold")
"Stuck In The Middle With You" – Stealers Wheel
"Smoke On the Water" – Deep Purple
"Love Train" – The O'Jays ("Black Stabbers", "Now That We Found Love")
"Let's Stay Together" – Al Green ("Tired of Being Alone")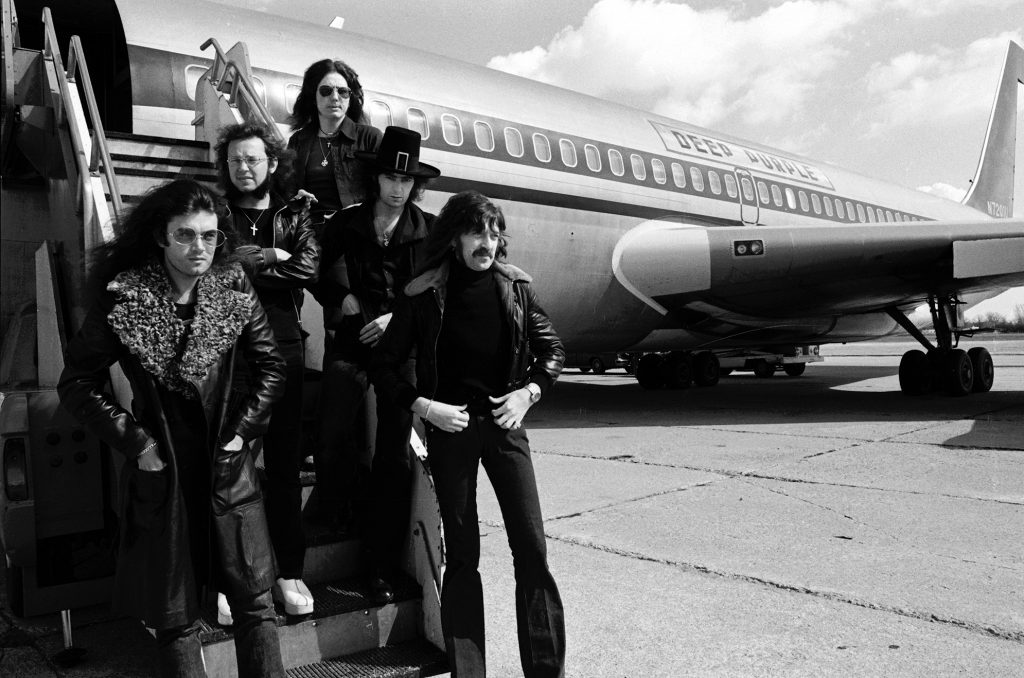 1973
"Midnight Train to Georgia" – Gladys Knight & The Pips
"The Jocker" – Steve Miller Band ("Abracadabra")
"I'll Be Around" – The Spinners ("It's A Shame", "Then Came You", "Working My Way Back to You")
"If You're Ready (Come Go With Me)" – The Staple Singers
"Come and Get Your Love" – Redbone
"Across 110th Street" – Bobby Womack
"La Grange" – ZZ Top
"Angie" – The Rolling Stones ("Brown Sugar", "You Can't Always Get What You Want", "Sympatethy For The Devil")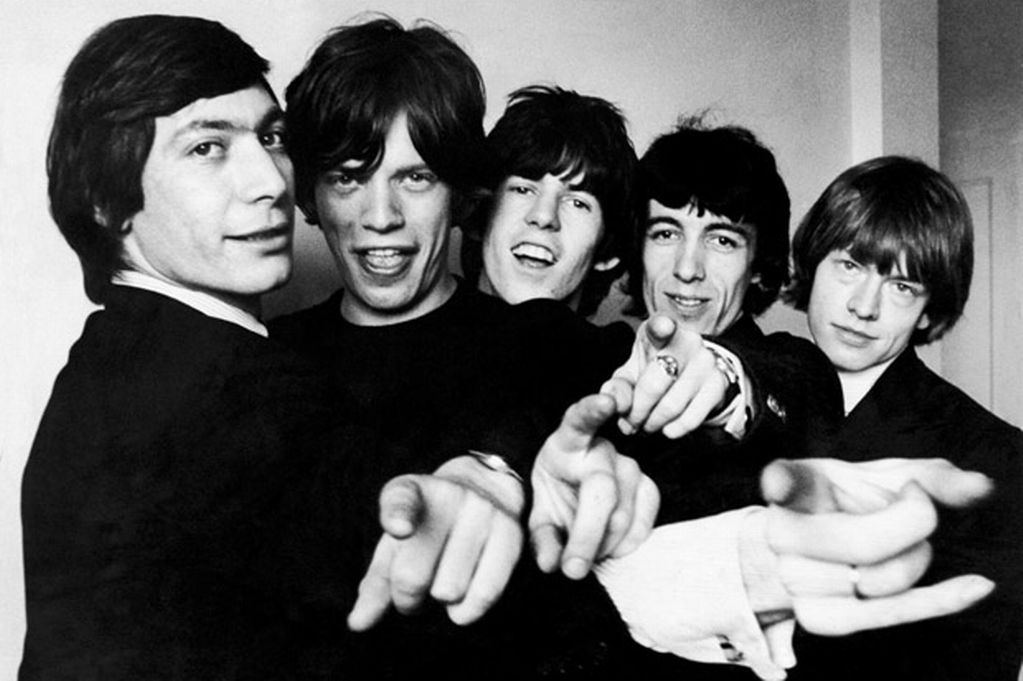 1974
"Can't Get Enough Of Your Love, Babe" – Barry White ("You're The First, The Last, My Everything", "Let The Music Play", "Just The Way You Are")
"Sweet Home Alabama" – Lynyrd Skynyrd ("Free Bird")
"Kung Fu Fighting" – Carl Douglas
"Rock You Baby" – George McCrae
"Until You Come Back to Me" – Aretha Franklin ("Respect", "Think", "Son Of A Preacher Man", "(You Make Me Feel Like) A Natural Woman")
"Pick Up The Pieces" – Average White Band ("Let's Go Roung Again", "I Just Can't Give You Up")
"T.S.O.P. (The Sound of Philadelphia)" – MFSB (acronimo di Mother, Father, Sister, Brother) ("Mysteries of The World")
"Tell Me Something Good ft. Chaka Khan" – Refus
1975
"I'm Not in Love" – 10cc ("The Thing We Do For Love")
"Wake Up Everybody" – Harold Melvin & The Blue Notes ("Don't Leave Me This Way", "If You Don't Know Me by now")
"Wish You Were Here" – Pink Floyd ("Comfortably Numb", "Shine On You Crazy Diamond", "Learning to Fly")
"Mexico" – James Taylor ("Fire and Rain")
"Bohemian Rhapsody" – Queen ("Don't Stop Me Now", "We Will Rock You")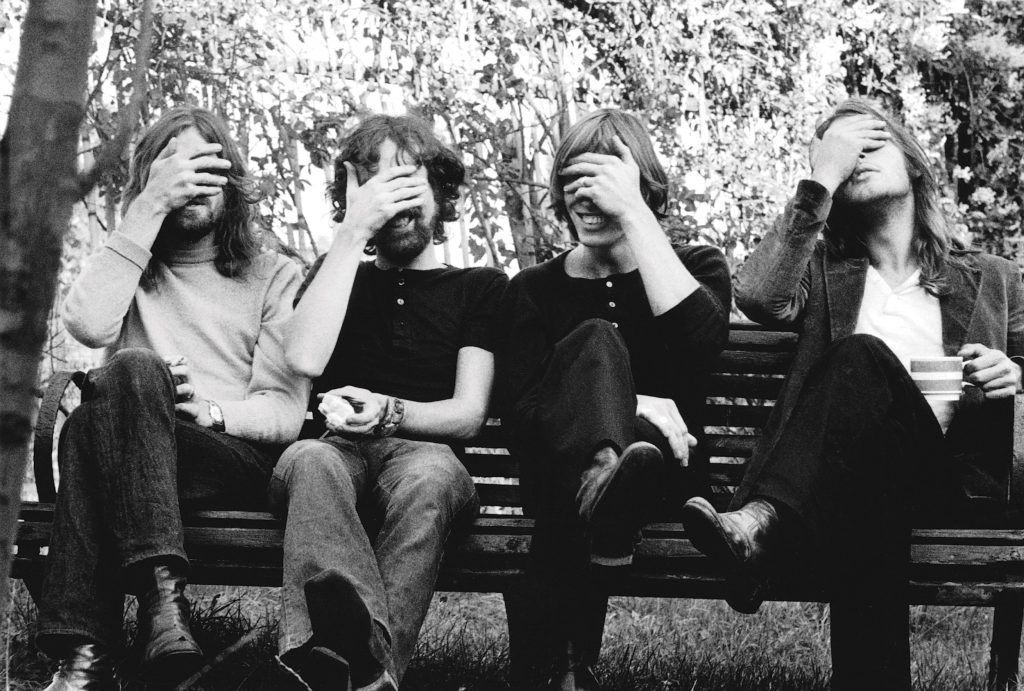 1976
"Don't Go Breaking My Heart" – Elton John ("Candle in The Wind", "Sacrifice", "Tiny Dancer", "Crocodile Rock", "Rocket Man")
"Year of The Cat" – Al Stewart ("Time Passengers", "On The Border")
"The Boys Are Back in Town" – Thin Lizzy
"The Best Disco In Town" – The Ritchie Family ("I'll Do My Best")
"More, More, More" – Andrea True Connection
"Lady Bump" – Penny McLean
"You Make Me Feel Like Dancing" – Leo Sayer
"Hotel California" – Eagles ("Take It Easy")
"More Than a Feeling" – Boston
"Sunny" – Boney M. ("Daddy Cool", "Rasputin", "Rivers of Babylon", "Ma Baker", "Brown Girl in The Ring")
"Dancing Queen" – Abba ("Gimme! Gimme! Gimme!", "Waterloo")
"Play That Funky Music" – Wild Cherry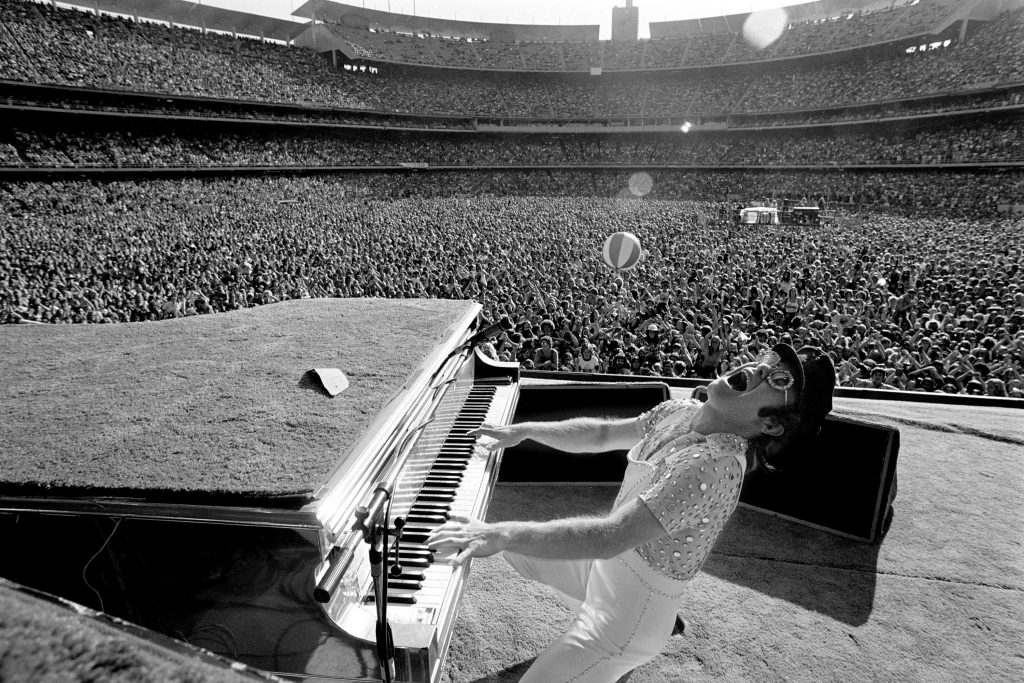 1977
"The Passenger" – Iggy Pop ("Lust For Life")
"Heroes" – David Bowie ("Starman", "Rebel Rebel")
"Disco Samba" – Two Man Sound
"Native New Yorker" – Odyssey ("Hang Together", "Going Back to My Roots")
"Wonderful Tonight" – Eric Clapton ("Layla", "Cocaine")
"Stayin' Alive" – Bee Gees ("How Deep Is Your Love", "Night Fever", "More Than A Woman", "Too Much Heaven")
"Brick House" – Commodores ("Easy", "Nightshift")
"God Save The Queen" – Sex Pistols
1978
"Da Ya Think I'm Sexy" – Rod Stewart
"One Way or Another" – Blondie ("The Tide is High")
"Got To Be Real" – Cheryl Lynn
"Who Are You" – The Who ("Baba O'Riley", "Behind Blue Eyes")
"Is This Love" – Bob Marley & The Wailers ("Three Little Birds", "Could You Be Loved", "Buffalo Soldier", "Jamming", "Simmer Down")
"YMCA" – Village People ("Macho Man", "Go West", "5′ O'clock in The Morning")
"Sultans of Swing" – Dire Straits
"Le Freak" – Chic ("Everybody Dance", "Est-Ce Que C'est Chic")
"Baker Street" – Gerry Rafferty
"Chase" – Giorgio Moroder ("From Here to Eternity")
"Flash Light" – Parliament ("Give Up The Funk", "P-Funk")
1979
"Last Train to London" – Electric Light Orchestra ("Telephone Line", "Evil Woman", "Mr. Blue Sky", "Don't Bring me Down", "Shine a Little Love")
"Message In A Bottle" – The Police ("Every Breath You Take", "Roxanne", "Every Little Thing She Does is Magic", "So Lonely")
"My Sharona" – The Knack
"Ain't No Stoppin' Us Now" – McFadden & Whitehead
"No More Tears (Enough Is Enough) ft. Barbra Streisand" – Donna Summer ("On The Radio", "Hot Stuff", "I Feel Love", "Last Dance", "Bad Girls")
"The Boss" – Diana Ross ("Reach Out And Touch", "I'm Coming Out", "Upside Down")
"The Logical Song" – Supertramp ("Goodbye Stranger", "Give A Little Bit") 9
"I Was Made For Lovin' You" – Kiss
"A Message to You Rudy" – The Specials
"Ride Like the Wind" – Christopher Cross ("Sailing", "Arthur's Theme (Best That You Can Do)")
"Street Player" – Chicago ("If You Leave Me Now")
"Funky Town" – Lipps Inc.
"And The Beat Goes On" – The Whispers ("Keep On Lovin' Me", "Rock Steady")
"I Wanna Be Your Lover" – Prince ("Purple Rain", "Kiss")
"Cuba" – Gibson Brothers
Vi lascio con il Link all'articolo sulle 100 Greatest Hits anni '80: ANNI OTTANTA.